ULTRA VIP Ticket Experience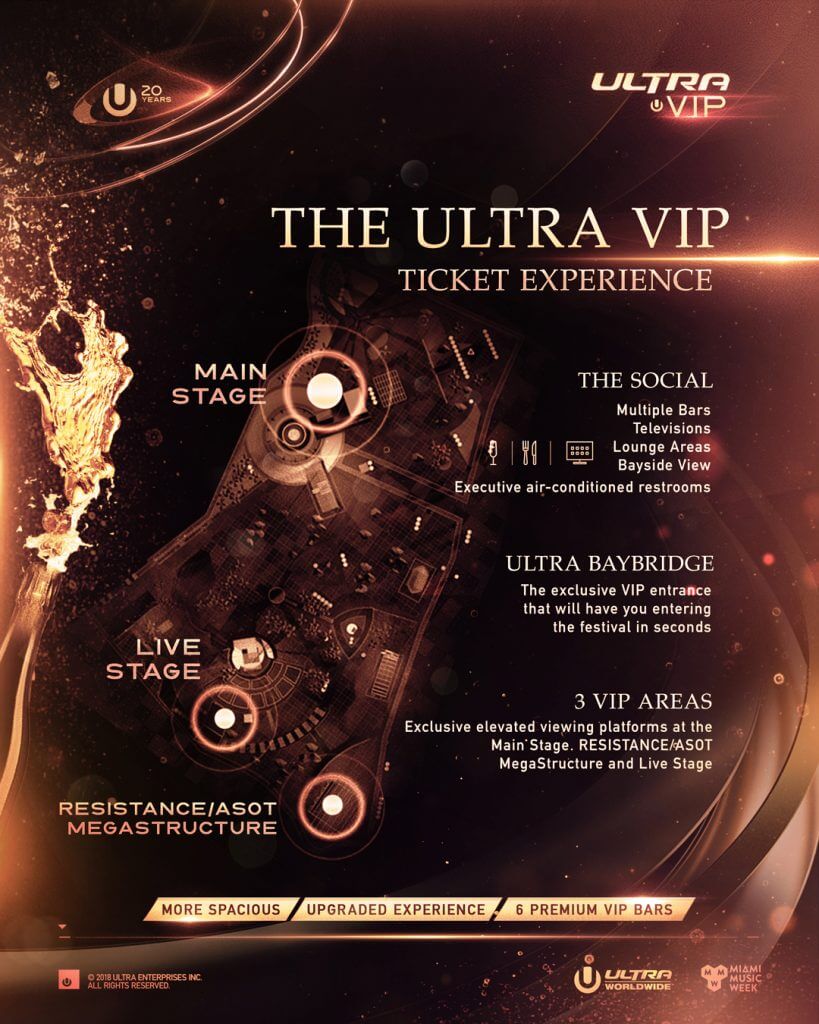 For Ultra Music Festival 2018, our VIP experience has been significantly upgraded. These are a few of the benefits you can expect to receive with this year's VIP tickets:
The Social

Enjoy food from our exclusive chefs and drinks from our handpicked mixologists!

Ultra Baybridge

For your maximum convenience, VIP ticket holders have a completely separate entrance on the south side of the festival. You will stroll down the magnificent, Ultra BayBridge and right into the festival in just seconds.

3 VIP Areas

Our premium viewing platforms feature elevated breathtaking views of the Main Stage, MegaStructure, and Live Stage.