Ultra Music Festival and Ultra Records unveil newest edition of collaborative compilation album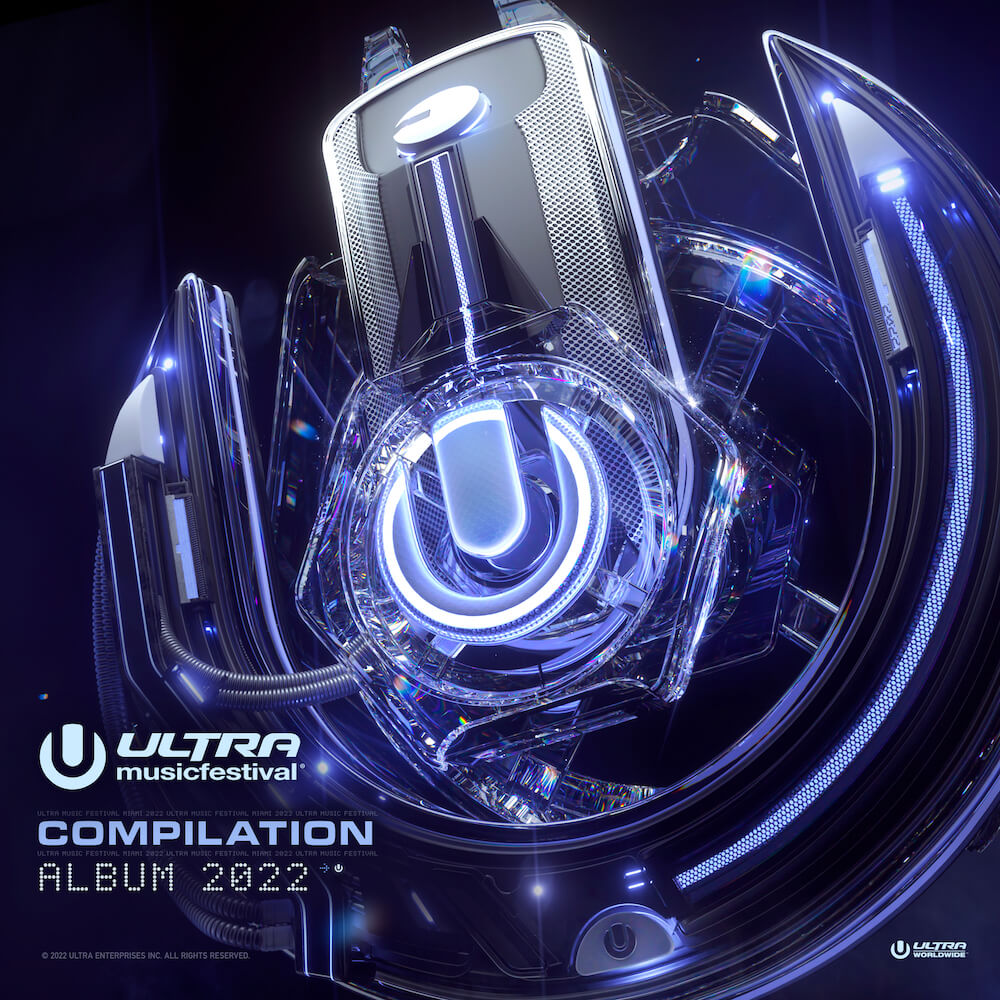 The Ultra Music Festival Compilation Album 2022 features 15 genre-crossing singles from label heavyweights and festival performers like SOFI TUKKER, Boris Brejcha, Oliver Heldens, NGHTMRE, Solardo and more
Ultra Music Festival and Ultra Records have once again partnered up to release the 2022 edition of their collaborative Ultra Music Festival Compilation Album, a longstanding tradition between the two dance music titans.
The 15-track package includes singles from Ultra Records's most talented producers, many of whom will perform at the sold-out Ultra Music Festival from Friday, March 25 – Sunday, March 27.
Ultra Music Festival Compilation Album 2022 takes listeners on a journey through different corners of the dance music canon, pulling together a diverse sonic palette from across the various stages presented at this year's festival. Representing The Live Stage is the sunbathed, indie-leaning sound of "Original Sin," from two time Grammy nominated dance duo SOFI TUKKER.
High-tech minimal pioneer Boris Brejcha gets fans jazzed for his Ultra Music Festival debut on the RESISTANCE Stage with his melodic techno-infused "Spicy" featuring Ginger, while Oliver Heldens' '90s-house inspired remix of Manchester duo Solardo's "Tear It Up" sets a high-octane tone for the Main Stage.
Then there's the epic future bass euphoria of "Shady Intentions," a collaboration between NGHTMRE (who will be showcasing his Gud Vibrations label at the UMF Radio Stage), headliners Zeds Dead and vocalist Tori Levett. Hardtrap godfather SAYNYNAME teamed up withdubstep virtuoso Edison Cole on their explosive track "Chaos," which promises to rattle speakers when SAYMYNAME slams out his b2b set alongside 4B on the Worldwide Stage.
Other Ultra Music Festival performers on the compilation include heavyweight hitters like Nicky Romero and Tchami, who will perform on the Main Stage; emotional genre-benders Seven Lions and Whethan, who will be at the Worldwide Stage; tech-house duo CamelPhat, who will grace the RESISTANCE Stage; UK hardcore king Gammer, who will perform as part of Dirty Workz' label takeover on the UMF Radio Stage; and Elohim, who will bring her electro-pop swagger to the Live Stage.
Ultra Music Festival Compilation Album 2022 tracklist
SOFI TUKKER – "Original Sin"
Steve Aoki & Nicky Romero (feat. Kilara) – "Be Somebody"
NGHTMRE, Zeds Dead & Tori Levett – "Shady Intentions"
Deorro – "All This Time (Timmy Trumpet Remix)
SAYMYNAME & Edison Cole – "Chaos"
4B & NvrLeft – "Dope"
Kayzo & Gammer – "Forever"
Party Favor & Elohim – "Losing My Mind"
Tchami & Marshall Jefferson – "Move Your Body (Future House)
Solardo & Paul Woolford – "Tear It Up (Oliver Heldens Remix)
CamelPhat (feat. Jaxxon) – "Sun Comes Up"
Whethan & Bearson (feat. SOAK) – "Win You Over"
Chet Porter (feat. Alison Wonderland) – "Bummed"
Boris Brejcha (feat. Ginger) – "Spicy"
Seven Lions (feat. Kerli) – "Worlds Apart